Sometimes I forget how long I've been in 'the industry' until something like Facebook reminds me. Case in point – an old client and acquaintance found me, found out that I branched into doing car t-shirts, and asked if I'd like to do a shirt design for his paintless dent removal business.
The last time I'd seen him was the last time I did a rendering for him, back in early 2002, of a monstrosity of a Super Duty for a Ford/SEMA project rendering:

For this new project to promote his paintless dent removal business based in Southern California called Simply Dents, he wanted a stylized version of a COE – cabover truck – with a hot rod feel. No problem! I had fun doing the initial sketch. From there we moved onto an initial color comp, which ended up changing a bit because he decided to go with a new logo at the same time. Something retro and ready to go in different formats for print, vinyl, the plotter, etc. This was a fun one to do as well!
Here it is in full color: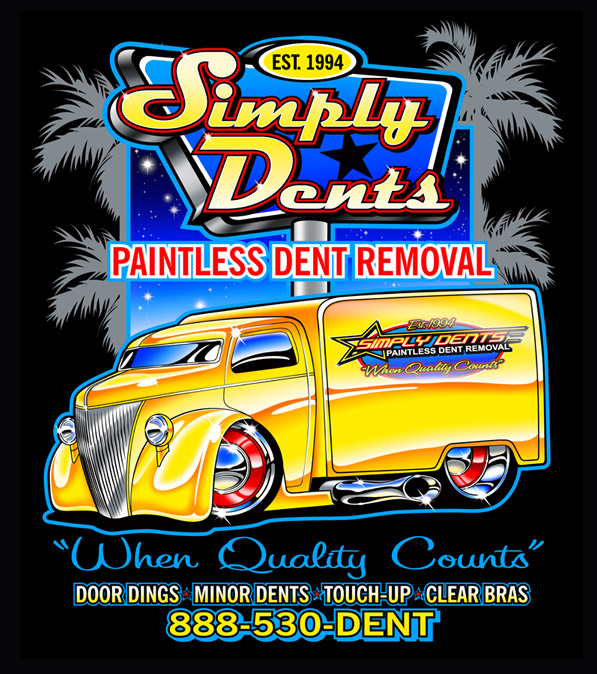 The logo was approved, so I moved onto final art. This is an 8 color print on black/dark shirts, or 6 colors on white.
The shirts are in the process of being printed now, so if you want to get your hands on one – or if you need your baby's boo-boos fixed right –  be sure to give John a call! Simply Dents in Southern California: 888-530-3368 or add Simply Dents on Facebook